Verify
Enter your secret pin code
We have sent your secret pin code via SMS to protect your information. If you want to change the number or resend the code.
Download Stage Plan
Tarneit land by the river from $366,000*
Discover your new home by the river in Tarneit. Looking for more space? Family-sized lots now available.
Download Stage Plan
We've been creating memorable places for Australians to feel proud of since 1924. And with easy-to-follow expert advice in our Five Steps to First Home Pride Podcast Series, we make getting your first home easy.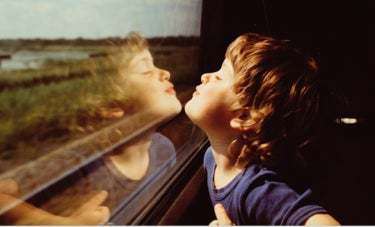 Mambourin
With idyllic environments to live, learn, work and play, and nothing more than 5 minutes away, living at Mambourin is easy.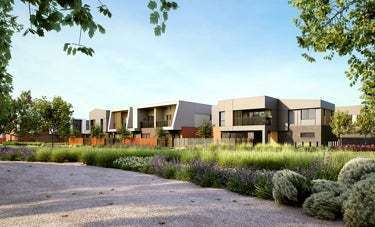 Life, Point Cook
Cleverly designed around a series of interconnected parks, conservation reserves and wetlands, so you can live life to its fullest.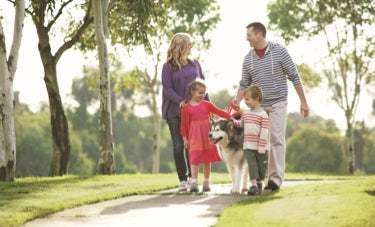 Berwick Waters
A forward-thinking community to support and nurture active, growing families with an abundance of wetlands and open space.
Burwood Brickworks
A world-leading retail space, exemplary architecture and lush public spaces make this precinct one of the best in the world.
Designed with families in mind, The Grove offers an abundance of outdoor lifestyle opportunities and key amenities.

Proposed town & community centres
Proposed primary and secondary schools
Families thrive
by the river
Walk to everything you need
At The Grove you will be only minutes by foot from the proposed town centre, community centre, schools, sporting ovals, train station and bus stop.
Choices for growing families
There is a choice of neighbourhoods at The Grove. So whatever your life stage, you'll always be able to have the lifestyle that makes you happy.
The proposed primary and secondary schools
will join the already established and highly
regarded childcare centres, kindergartens and private schools nearby.
At The Grove are many proposed parklands, existing themed playgrounds, even a future oval. Or you can use the sporting facilities at neighbouring Wootton Reserve.
Conveniently close to home
The proposed town and community centres, shops, schools, parks, sports grounds, with all the amenity in neighbouring areas, are perfect for every family.
Build a life among friends
Already those who live at The Grove love it, and you will too. Build a life among people, like you, who want the best for their families.
Take your pick of neighbourhoods, builders and the latest designs for blocks of all sizes and budgets to fit your lifestyle.
Land is flat and easy to build on
12.5m, 14m and 16m frontage lots available
Affordable to suit a
range of budgets
Download Stage Plan
Conveniently close to home
Many families are already living here in our idylllic community. Just one glance and it's easy to see why.
Bordered by
Davis Creek and the Werribee River
31 mins by train to Southern Cross Station from Tarneit Station
Proposed vibrant Town Centre
Proposed primary and secondary schools at The Grove
Easy access to established amenity in the local area including shops, restaurants and cinema
Themed playgrounds and planned
sporting oval
Explore the Masterplan
Our families
love The Grove
Glen and Emma Burnett, First Home Buyers
"We chose The Grove because it had a lot of open outdoor spaces. We love that the parks and waterways are at our doorstep and having that access to nature and open space is important for a child's wellbeing. It's just beautiful to see, I feel like we've been here forever."
"Staying in The Grove is wonderful.
The neighbourhood is lovely, there are beautifully designed parks for families - like Aeroplane and Banayan parks. An amazing coffee shop is situated right in the heart of it, taking care of my morning fix. I feel at home finally."
Discover life by the river
at The Grove
Register to receive The Grove brochure and Treetop Release Plan.